Finding My Style
The first step for finding my style was looking back through notebooks and photos. Back in December 2021 I received a gift of four Birmingham Pen Co inks, and their signature naming style inspired me to include little sketches (using a glass dip nib pen) representing those names when I swatched them in my notebook.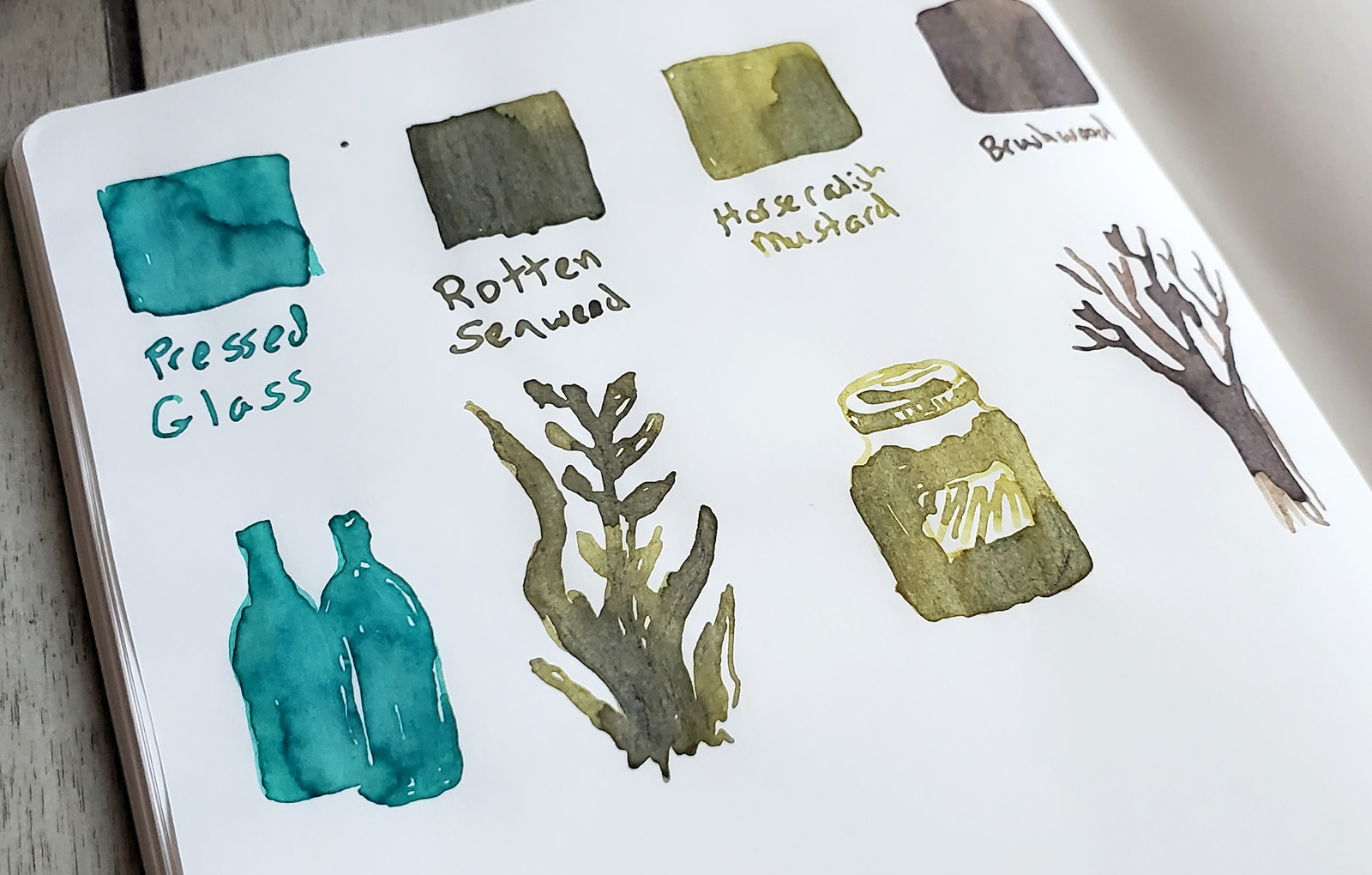 That December I also got the 2021 Diamine Inkvent Calendar and used a paint brush to test each ink with a little painting on a page of that same notebook. December got busy and I didn't swatch all 25 inks that month, but I enjoyed creating pages like these for all those inks over a couple months, along with other small sketches and paintings throughout the year.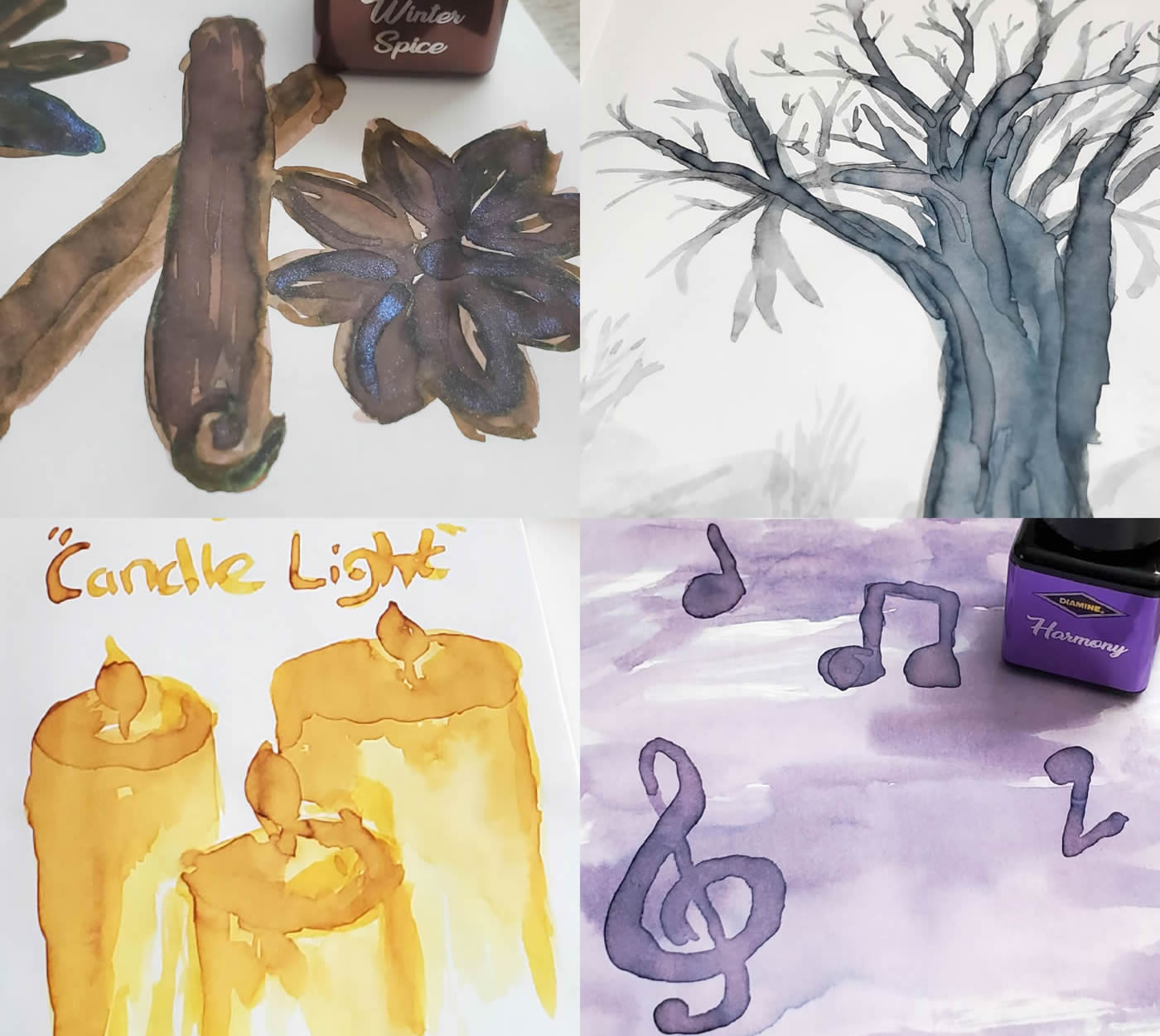 Fast forward to March 2023 when I attended my first pen show in Atlanta. I drove down by myself to spend all weekend around pens, inks, and fellow "pen people." One of the people I had the pleasure of meeting at the show was Ana Reinert from The Well-Appointed Desk, who created and produces the Col-o-ring and related swatching products with her husband (who runs Skylab Letterpress). When I mentioned my desire to refresh and expand my ink swatching, one idea she suggested was to look for inspiration via Instagram hashtags such as #coloringinktestingbook, which ended up being very helpful.
Ultimately I realized that doing those monochrome ink sketches was one of the ink-related activities I had enjoyed most, and it was an artistic avenue I wanted to explore further and improve. A sketch could also add value to the swatch card by demonstrating variety in line widths and volume of ink. With my goal to use inks more regularly, even when time and energy are scarce, it made sense for sketches to feature in my ink swatching plans.